Our Staff
The IT Services team, consisting of full-time staff and several of what we consider the best student employees on campus, is responsible for ensuring that both technical operations and academic technology in the classrooms are working efficiently and with the best possible support that can be provided.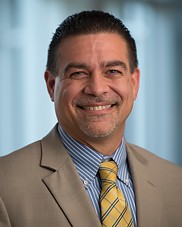 Jeff Leichty
Associate VP of IT Services
phone: 260.422.5561, ext. 2104
email: jsleichty@indianatech.edu
office: Keene 166

Jeff is responsible for the overall direction, policies, and budgetary oversight of computing and telecommunications across all Indiana Tech locations.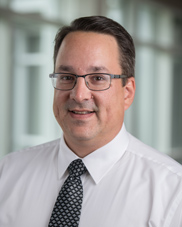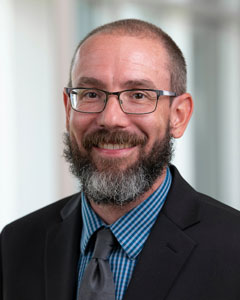 Dave Bulanda
Network and Telecommunications Services Manager
phone: 260.422.5561, ext. 2312
email: dgbulanda@indianatech.edu
office: Keene 163

Dave is responsible for the design, growth, and support of Indiana Tech's network infrastructure, network-based security, wireless networks, and telecommunications.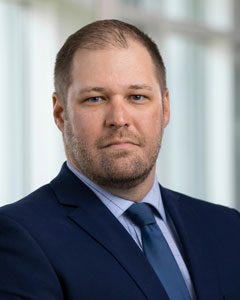 Mike Mullen
Information Security Officer
phone: 260.422.5561, ext. 2107
email: MCMullen@indianatech.edu
office: Keene 163

As Indiana Tech's Information Security Officer, Mike is responsible for leading all aspects of the university's information security program.  From awareness training to incident investigation, he has a broad range of responsibilities which taken as a whole, lead to a more educated, equipped, and responsible university when it comes to cyber security.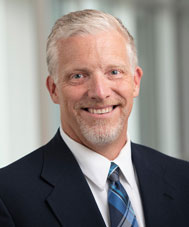 James Crilly
ERP and Provisioning Specialist
phone: 260.422.5561, ext. 3448
email: jacrilly@indianatech.edu
office: Keene 163

Jim provides Tier 1 support for Indiana Tech's Student Information System along with being an integral part of setting up individuals on our network.  He also assists with hands-on support of computers, phones, networks, copiers, and printers when the need presents itself.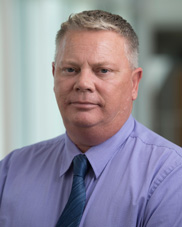 John Templin
Database Administrator
phone: 260.422.5561, ext. 2265
email: jctemplin@indianatech.edu
office: Keene 163

John is responsible for not only the technical aspects of the databases and related infrastructure, but also the leadership of teams and projects related to upgrades and integrations of mission critical applications at Indiana Tech.
Jacob Plas
Technology Support Technician
phone: 260.422.5561, ext. 2518
email: jeplas@indianatech.edu
office: Keene 163

Since Indiana Tech has several locations outside of Fort Wayne, Jacob is responsible for ensuring that that all 'off site' locations have the support and coordination of technical activities required to keep them working smoothly.  He can do many things remotely with respect to that support; however, one can anticipate that Jacob travel several days out of the week when hands-on support is required.
Stephanie D. Smith
ETL Data Integration Analyst/Developer
phone: 260.422.5561, ext. 3485
email: sdsmith@indianatech.edu
office: Keene 163

Stephanie is responsible for designing and developing integrations between and among systems and applications used at Indiana Tech in order to improve efficiencies, reduce data entry, and blend new functions into the technology ecosystem across the university.
Joseph Miller
Senior Programmer/Analyst
phone: 260.422.5561, ext. 2344
email: jsmiller@indianatech.edu
office: Keene 163